Embed UserEcho into your iPhone and iPad applications, iOS SDK
We are proud to present our UserEcho for iOS library. This is a native library that allows easy way to embed UserEcho community into your iOS (iPhone and iPad) applications.
UserEcho for iOS provides easy way to collect and manage users feedback. They able to leave ideas, comment and vote for it. 
Providing such easy way to interaction, will lead to gain of user loyalty and minimises risk of negative ratings for your application.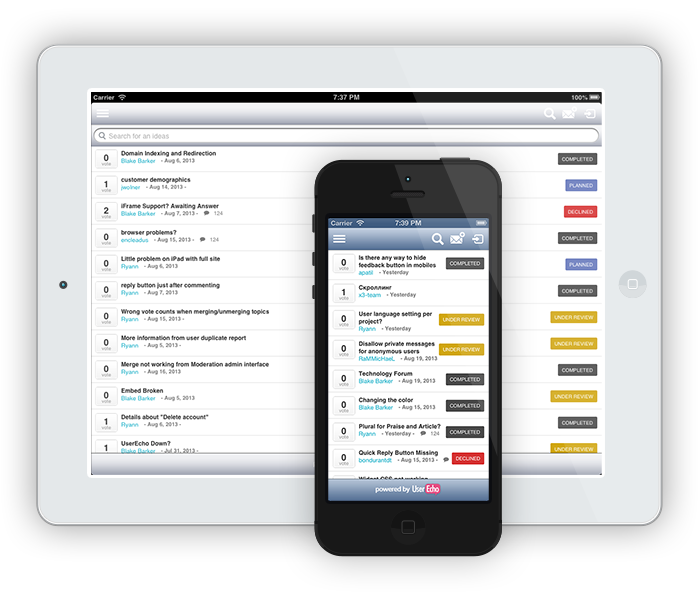 More details and getting started here http://userecho.com/userecho-for-ios/
Download library at our GitHub repository.
Your feedback and suggestion about improvements and further development very appreciated.
Feel free to submit it at the our support community.