Community forum
Build a community forum around your brand by giving customers the platform to ask, suggest, ideate and engage.
How It's Used
Enable your customers to help each other by providing a forum for them to ask questions, share ideas, and learn.
With convenient voting system you can also gather critical feedback on what your customers like and dislike.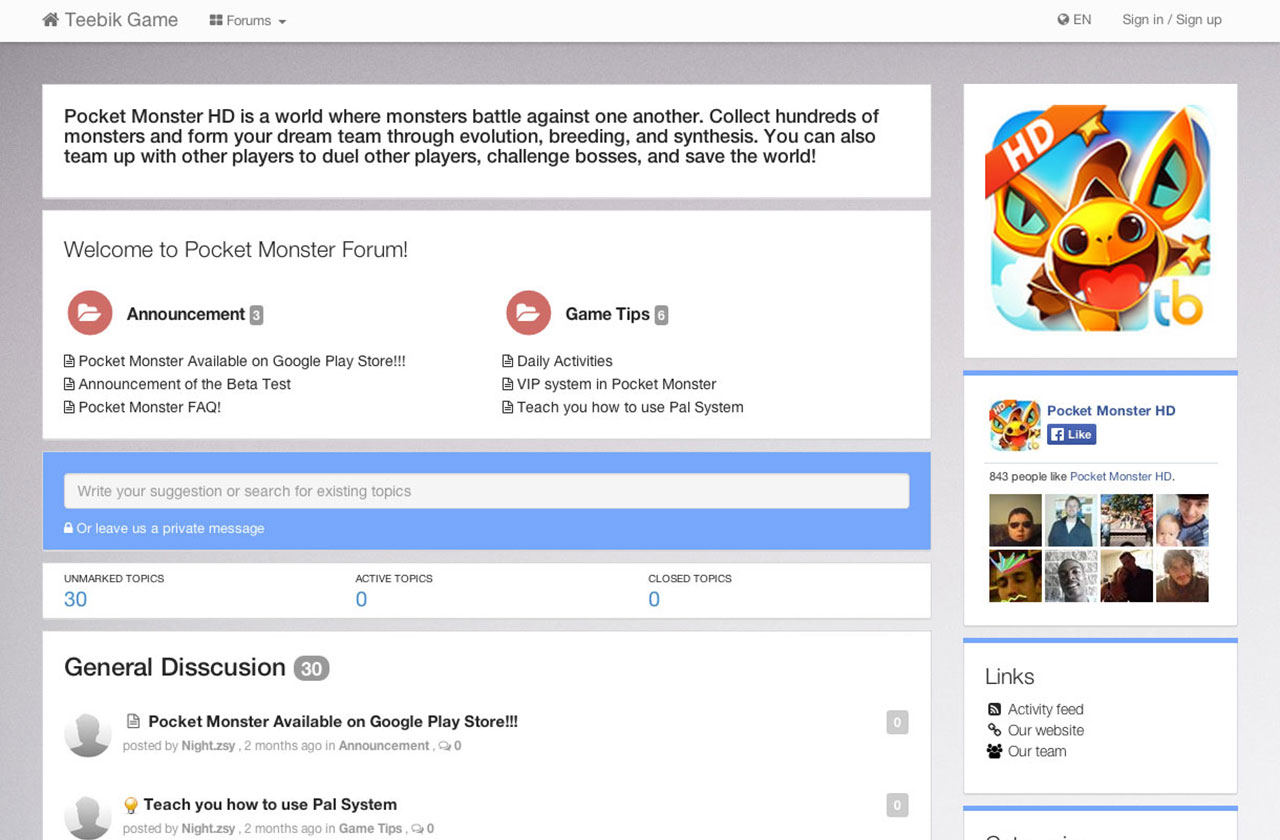 Voting for feedback
Users can vote for the proposed ideas, so you get the information that your customers need most now. Fulfilling the most popular you much faster to increase the loyalty of your customers and increase growth of the customer base.

Easy authorization
User does not need to do the tedious registration, login, he can use one of their accounts in the popular social networks, also if you have your own user base, we give a convenient mechanism of cross authorization, it eliminates the registration process and makes the user as clear as possible for you.

Automatic search for a suitable solution
When the user writes the query, the system automatically search for the answers that were given earlier and check topics in the knowledge base, in the case of a match, displays them to the user. This can significantly reduce the burden on support. Eliminating repeated answers to the same type of questions.
Private requests
If a user's question contains confidential information, he can do it privately via our powerfull ticketing system.
Activity Block
User will see here the most recent data, how to change the forum since the last visit. Links to their customer reviews.
Organize your community
UserEcho - provides all the necessary tools to structure information, it is convenient and quick search, custom types of feedback, categories and tags.
Constantly improving
You interact and engage your customers while we continuously improve UserEcho.
Fanatic Customer Support
You are our most valuable asset and we are willing to do whatever it takes to help you resolve any issue.
Less cost of customer support
You will notice that began to spend significantly less time on customer support, with winning as a service. The system will automatically help you to avoid duplicating requests.
Ability to conduct polls
You can create polls to get feedback from users on the desired subject.