What is UserEcho?
UserEcho gives you the opportunity to create a modern Community to support customers in a few minutes.
It includes support forum with the possibility of voting for ideas, Helpdesk, Knowledge Base and Online Chat.
Simply contact
With an intuitive interface, customers can apply to you with a question, suggest an idea and get a prompt response.
Get instant response
The system provides intelligent search engine, offers the user already prepared answers from the knowledge base. Easy navigation allows you to find the answer yourself in the existing knowledge base and archive of the previous answers.
Increases trust
Due to public of the community, customers will see how you interact with customers, it will increase the credibility of your brand.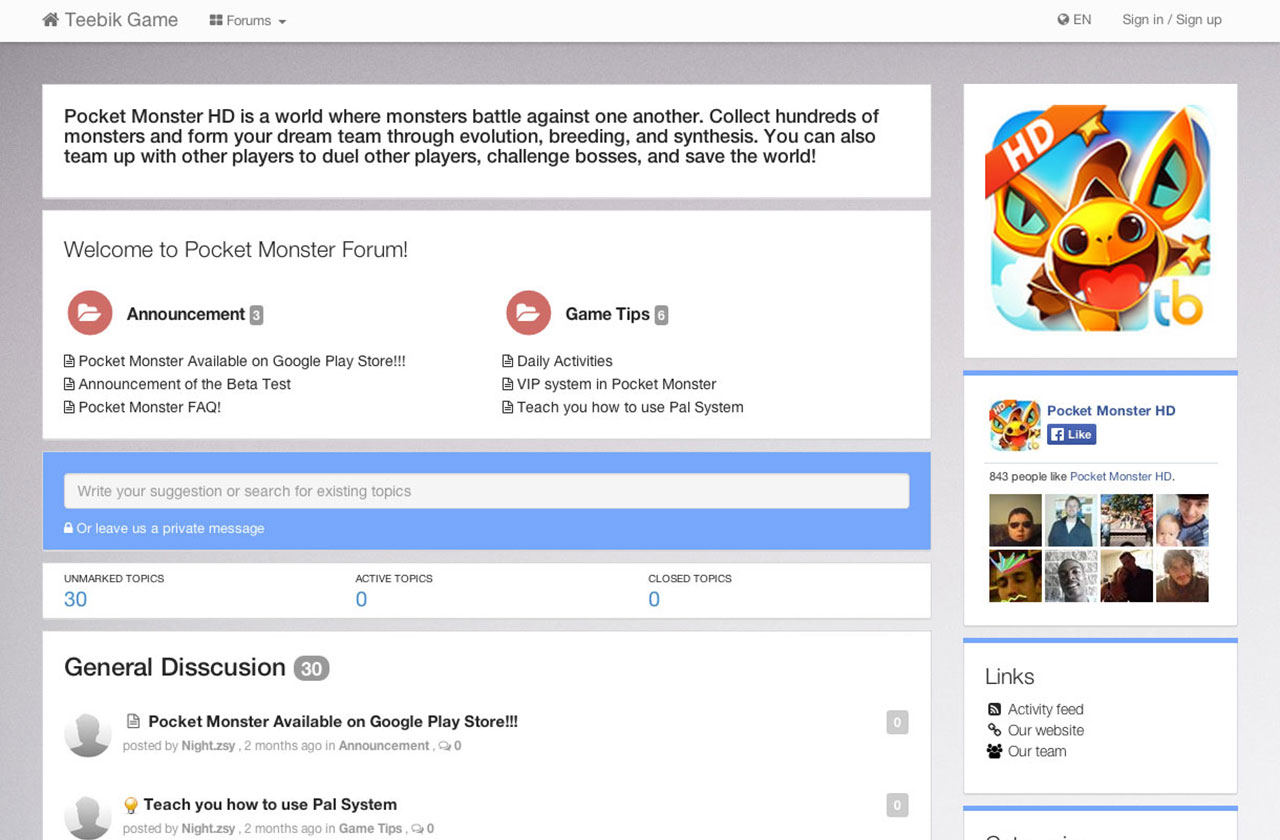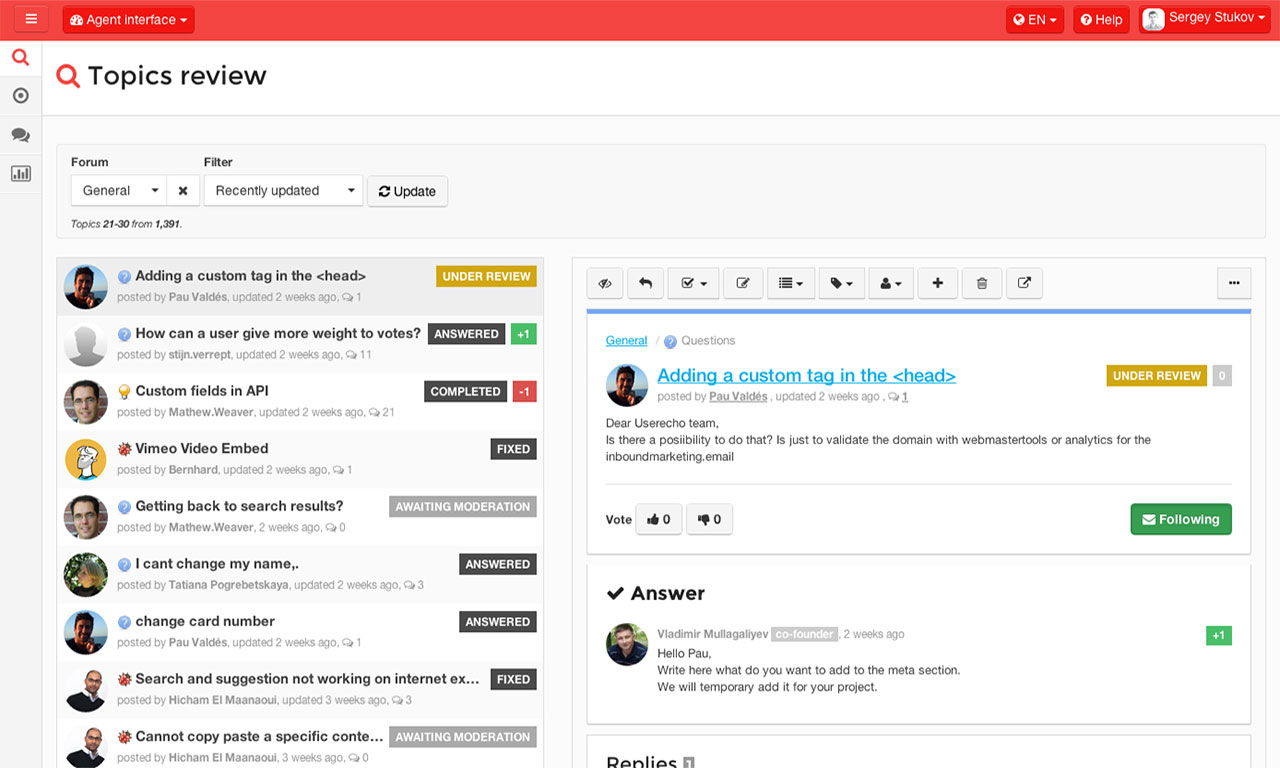 Convenient interface
With a single interface support agents will be able to handle user requests from one place without wasting time.
Less routine
Organizing a knowledge base you will give users the ability to find answers to frequently asked questions, thereby reducing their own workload.
Improved Support
With the ability to automatically leave out repeated similar requests construction of high-quality knowledge base and user-friendly interface to support agents can significantly cut the burden on support staff and support to make the process completely controlled and efficient.
Comprehensive analytics
Allow the supervisor to understand the burden on support and evaluate the quality of support agents. The system provides a rich set of predefined reports.
Understand what your customers want
Built in voting system will allow to understand the most exciting questions of your customers.
More than
20,000+

companies are using UserEcho

What are you waiting for?