Knowledge base review
Knowledge base is one of the most important part of your community. If you have a good structured knowledge base with all helpful information for your users you can lower requests to your support team.
We have added a new report that help to understand how good is your knowledge base and let you know if you need some improvements.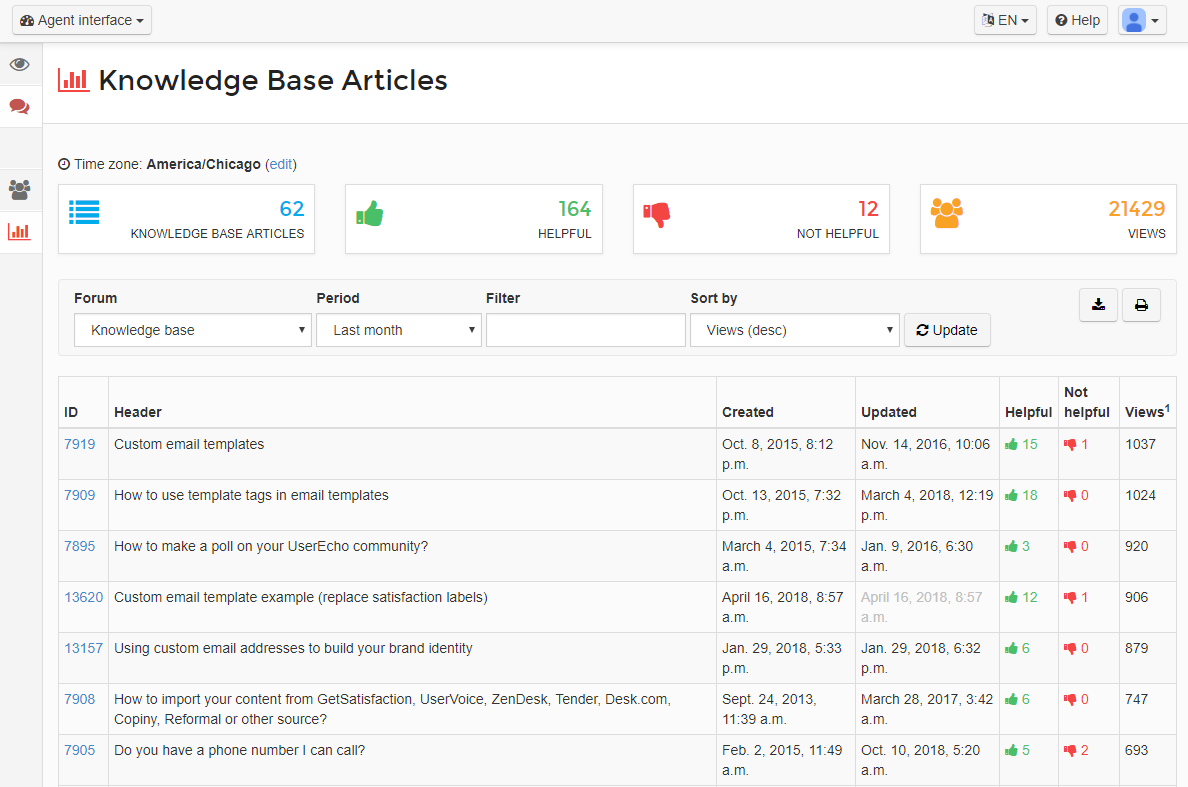 The report allows to filter data for specific date range and see all your articles with create/update dates, votes (Helpful, Not Helpful) and views for selected period. You are also able to order data by any field in both directions. The data can be exported to CSV file if you prefer to analyze in in Excel or just send it to your colleagues.
Feel free to contact us if you need some new reports or any other improvements. We are always open for our customers!
The UserEcho Team.