Now community owners can conduct polls of users
We added easy way to create polls.
Look at example survey below.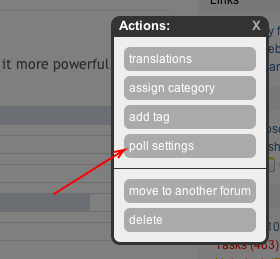 To create survey use more->poll settings in action menu an topic.
Then use add variant button to create needed poll variants.
After adding variants close settings panel and refresh page.
Poll created!
Also you can put needed poll to main page of community (dashboard), use poll module in customization section for this.