UserEcho - Latest updates digest
We updated our presentation website, now it contains more information about UserEcho features and help you to discover a ton of hidden service abilities.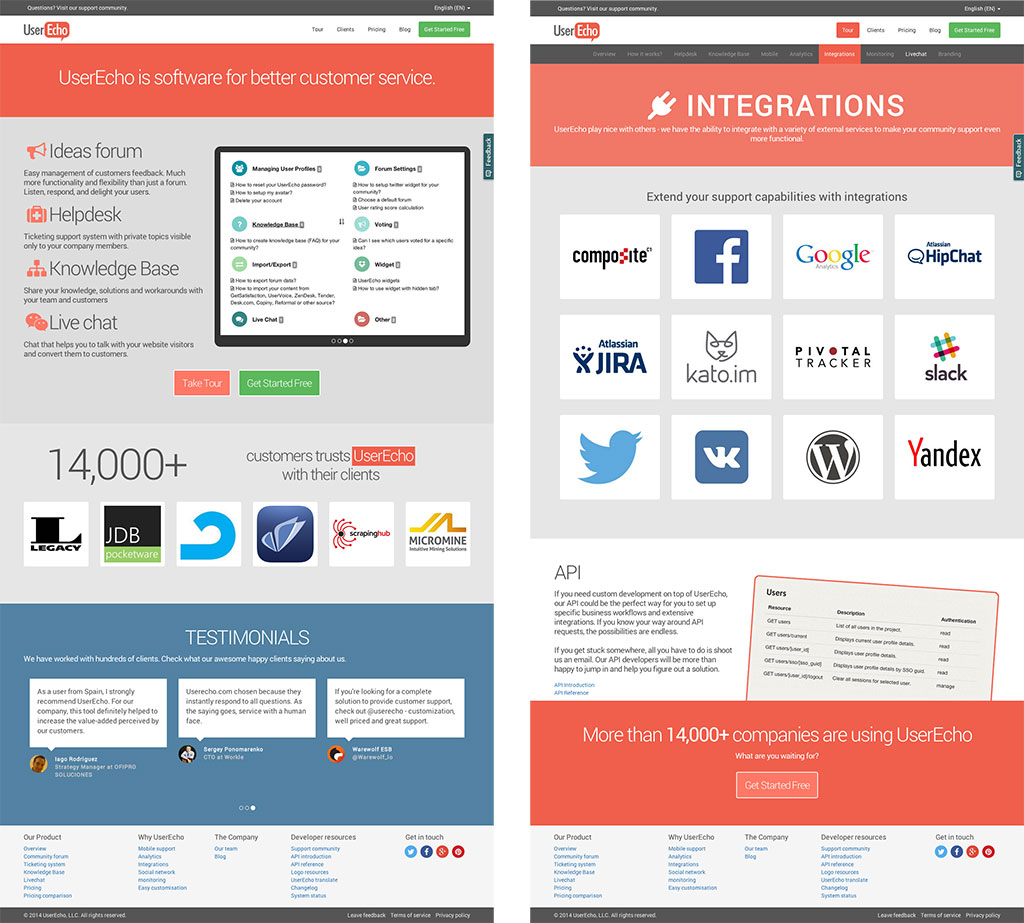 New features added
+ Forward any email to UserEcho (Ticketing)
Did a customer send a question to your personal email? Forward it to UserEcho to instantly create a ticket, and manage all of your support requests in the same system.
+ Data export - one click backup.
Now all paid clients are able to export their project's data to JSON format in one click. More information in our knowledge base article "
How to export project data?
".
+ Ability to leave private comments from email
Forward notification regarding existing ticket activity to your support address that managed by UserEcho and your reply will be added as a private comment for your staff.
+ Ability to invite additional users to participate on the Helpdesk tickets.
more details here
http://feedback.userecho.com/topic/549520-invite-multiple-users-to-collaborate-on-the-helpdesk-ticket/

+ Linking of external CSS
Ability to link external CSS files to your UserEcho community via LINK tag, this will allow to use custom fonts for your community for example.
+ API -> requests on behalf of another user.
Now you are able to request API methods on behalf of your project's users. More information here
http://userecho.com/dev/api/reference/


+ Admins now able to manage users settings.
Project's admin with a "manage project" access rights are able to edit user's profiles (display name, email, password, custom fields, etc) and merge user's accounts with the same email. Open User's profile->Common settings.
New integrations
+ Slack
more details here
http://feedback.userecho.com/topic/535509-slack-integration/

+ Hipchat
more details here
http://feedback.userecho.com/topic/533169-hipchat-...

+ Kato
more details
here


Stay up to date
Subscribe to our
change-log
Follow the news. Always in touch!
Team UserEcho.
Send us your suggestions on
our support forum