UserEcho gives you best in class support portal customization
We completely updated our customization features. With new ones in UserEcho you can give your customers support experience that looks and feels like an extension of your website.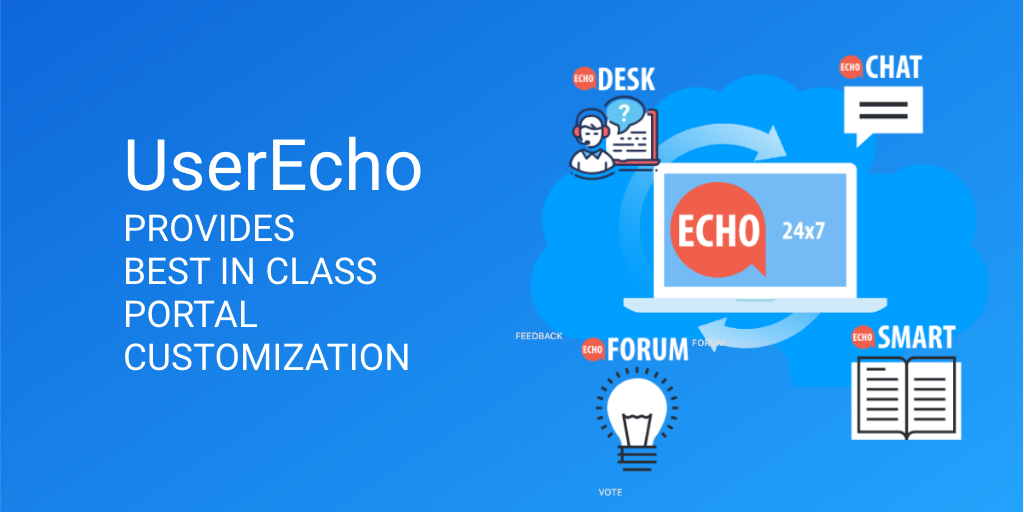 Our improvements include:
Sandbox environment - We introduced Development and Production version of support portal. So now you can do any design experiments with it, check how it looks and release for your users only when you like it!
Three levels of customization for your Portal

- Easy configuration via settings (Beginner level).
- Additional customization via CSS and JS similar to our current Custom CSS/JS functionality (Intermediate level).
- Full templates customization. You can virtually change everything and make it looks like exactly like your own website (Advanced level)!
Custom translations - Every single sentence of your website can have your personal translation.
Our current customers also can check how it works! Go to your Project Settings -> UserEcho Update. The feature will convert your community to all new UserEcho Support Center (we call it Portal). And no worries! Only you will be able to see that until you publish your changes. Your users will stay with your current community.
For more details, check out our comprehensive documentation: